The more you know about the process of buying a house, the better prepared you'll be for doing it successfully.
How might you define "success" when it comes to purchasing a home?
There are a lot of standards that could be applied to successfully navigating the home buying process, but here are a few that immediately come to mind:
Finding the house of your dreams: While very few people find a home that is absolutely perfect in every way, it is possible to come close to achieving that ideal. Although a certain amount of flexibility goes a long way, knowing what you want and prioritizing important features are among the main prerequisites to getting what you want. As baseball legend Yogi Berra once said, "If you don't know where you are going, you'll end up someplace else." Thanks to the variety of websites devoted to home ownership, home decorating, remodeling, and landscaping, it's easy to find pictures online that can help inspire your imagination and clarify exactly what the house of your dreams might look like.
Minimizing setbacks and frustrations: The process of house hunting is a journey that often involves bumpy roads, detours, and dead ends. One secret to getting through it successfully is to work with an experienced real estate agent who knows the ropes and can keep you on track. It also helps to approach house hunting with a sense of optimism, resourcefulness, and commitment. Although you probably have a lot of competing priorities in your life, finding a house that you and your family will be happy in for the next few years deserves a top spot on your list!
Avoiding unpleasant surprises: Knowing your credit score and understanding the impact it will have on getting loan approval and a favorable interest rate will help prepare you for the financial side of buying a house. The ability to get prequalified for a mortgage and come up with sufficient down payment will also set the stage for a successful home buying experience. On the plus side, a higher down payment can potentially result in a lower interest rate and not having to pay private mortgage insurance (A 20% down payment is necessary to avoid PMI.) Since many loan programs and lenders require at least a 3-5% down payment, that can be a stumbling block for first-time home buyers. To purchase a $200,000 home, for example, you'd need to come up with a cash outlay of between $6,000 to $10,000 -- not an easy feat for everyone!
If coming up with a sufficient down payment is an issue for you, your real estate agent or loan officer can work with you to brainstorm possible solutions and alternative strategies. For some first-time home buyers, the best plan is to postpone your house buying plans for a couple years until you can improve your credit score and set aside several thousand dollars for a down payment.
Buying a home should be a problem-free experience. Yet issues may arise that make it tough to acquire the perfect house at an affordable price.
Common problems that come up during the homebuying journey include:
1. Lack of Home Financing
Before you search for a home, it generally is a good idea to get pre-approved for a mortgage. That way, you can kick off a house search with a budget in hand.
To get pre-approved for a mortgage, you should meet with banks and credit unions. These financial institutions can teach you about a variety of mortgage options and help you get approved for home financing in no time at all.
Of course, if you have questions as you pursue a mortgage, don't hesitate to ask a lender for assistance. Lenders employ courteous, knowledgeable mortgage specialists who are happy to respond to your queries without delay.
2. Temptation to Submit a Lowball Offer to Purchase
Once you find your ideal residence, you may be tempted to submit an offer to purchase at or below a house seller's initial asking price. But doing so may be problematic, particularly for a homebuyer who wants to acquire his or her dream residence as quickly as possible.
If you submit a lowball offer to purchase a house, a seller likely will reject the proposal. Worst of all, a rival homebuyer may swoop in with a competitive offer to purchase this residence – something that may cause you to miss out on the opportunity to buy your ideal home.
Ultimately, it is beneficial to submit a competitive homebuying proposal. If you allocate time and resources to learn about a home's condition and how a residence stacks up against comparable houses in the same city or town, you can craft a competitive offer to purchase. And as a result, a competitive offer to purchase may receive an instant "Yes" from a home seller, leading to a fast, successful homebuying experience.
3. Failure to Identify Problems During a Home Inspection
A home inspection is paramount because it gives you the opportunity to walk through a residence with a property expert and learn about any underlying house issues. Then, if you discover major problems with a house, you can ask a seller to complete property repairs, reduce your initial offer to purchase or walk away from a residence altogether.
Hire a home inspector who possesses comprehensive expertise – you'll be glad you did. With the right house inspector at your side, you can get the help you need to identify problems during a property inspection.
Lastly, as you get ready to search for a house, you may want to hire a real estate agent as well. This housing market professional can provide extensive guidance throughout the property buying journey and ensure you can mitigate homebuying problems before they escalate.
Reach out to a real estate agent today, and you can receive plenty of support as you navigate the homebuying journey.
Just Listed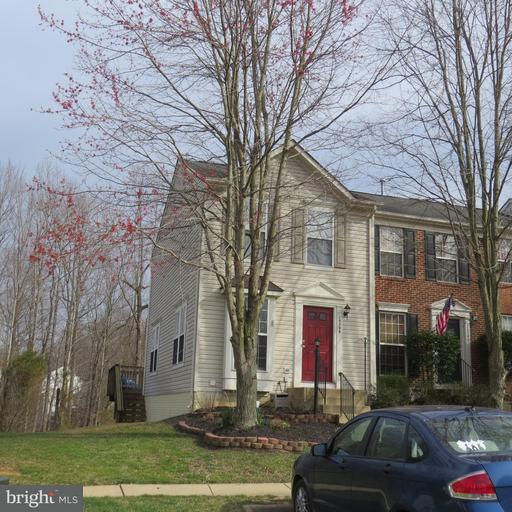 Great house where few houses come available. Easy neighborhood for commuting,shopping,restaurants, schools,recreation activities.Neighborhood pool,ball courts,exercise facility in clubhouse.Difference in square footage with others on the street is because they are 3 levels with no basement.
Just Listed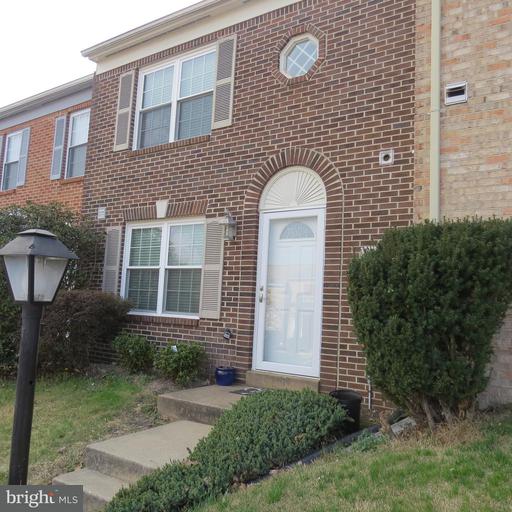 Nice house with easy commute.Plenty of room.Granite countertops in Kitchen.Flat top stove.Laminate floor on main level. Newer water heater and Heatpump. Deck and Fenced back yard.Triple pane windows and sliding door.Roof less than 10 years old.Carpet is fairly new too. Minutes to Stonebridge,NOVA,I 95,Potomac Mills. Live and work close by.
If this is your first home sale, you might be wondering about what your requirements are in terms of home inspections. A vital step in the closing process, professional home inspections are typically included in real estate contracts as a contingency (the sale is dependent upon their completion).
But, are there any situations in which a seller would get a home inspection?
In today's post, we're going to talk about why sellers might want to get their home inspection and how it could be useful to the home sale process overall.
To diagnose problems with your home
When you're deciding on the asking price of your home, you'll want to take into account all of the things that could potentially drive that price down. Inspectors will look for a number of issues in your home, which can save you from any surprises when a potential buyer orders their inspection of your home.
The further along in the home sale process when you discover an expensive repair that needs to be made, the more complicated it makes your home sale.
So, if you're in any doubt about whether your home will need repairs now or in the near future, ordering an inspection could be a safe option.
What do inspectors look for?
When inspecting your home, a licensed professional will look at several things:
Exterior components of your home, such as cracks or broken seals on exterior surfaces, garage door function and safety, and so on.

The structural integrity of your home; checking your foundation for dangerous cracks where moisture can enter and cause damage in the form of mold or breaks in the foundation.

The roof of your home will be checked for things like broken or loose shingles or nearby tree branches that could damage your home or nearby power lines in a storm.

The HVAC system will be tested to make sure it's running properly and efficiently and also that vents are clean and clear of debris.

Interior components of your home will be checked for safety and damage from things like pests and water damage.
Will the seller still order an inspection if my home just had one?
An inspection contingency is built into almost all real estate contracts to protect the interests of the buyer and seller alike.
In most circumstances, a buyer will want to get their own inspection performed. After all, they don't know who you went to for an inspection and whether they were licensed in your state.
The bottom line
Ultimately, if you're planning on selling your home in the near future and aren't sure if your home may have any underlying issues, it's usually a good idea to get an inspection to make sure you can plan for any repairs or inform potential buyers of any issues with your home.